Bond market risk indices
All major bond risk indices at a glance
"Bonds are widely considered as rather and stable safe investments and income-generating asset class.
In an era of record low interest rates and treasury yields our risk indicators provide you with an intuitive and clear view on the current downside potential of global sovereign debt."
- Wolfgang, founder -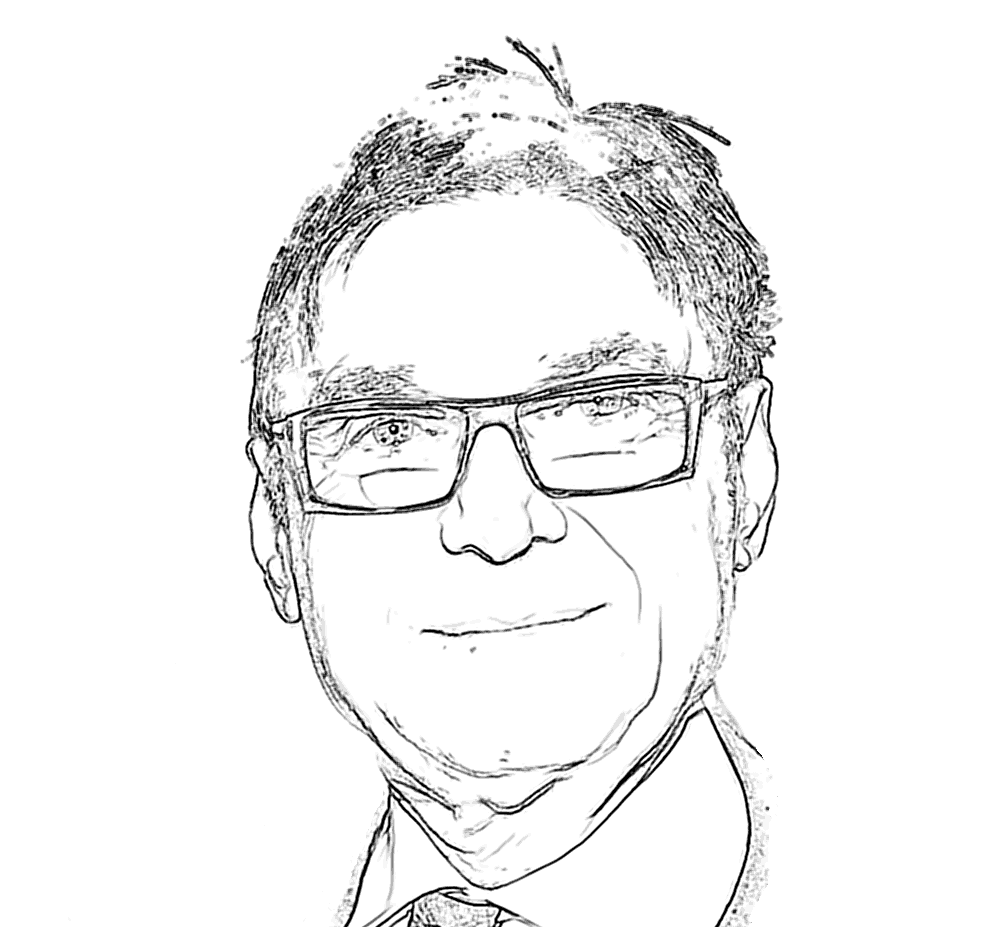 Get your FREE weekly reports!
Subscribe to our newsletter for the revolutionary approach of combining savvy investment strategies with intuitive risk ratings!
Every Sunday
+ 42 market timing signals (US and international markets)
+ 20 market risk indices (US and international markets)
+ performance reports
"I subscribed to your market timing newsletter and it's very accurate. I have been following you for a few years now and you guys were wrong only a few times."
H.Z., California
Bond market risk indices as of 09/14/2018 *)
Global

Global

79%

high risk

Regional

USA, Canada, and Western Europe

88%

high risk

Asia-Pacific

57%

medium risk

Latin America

100%

high risk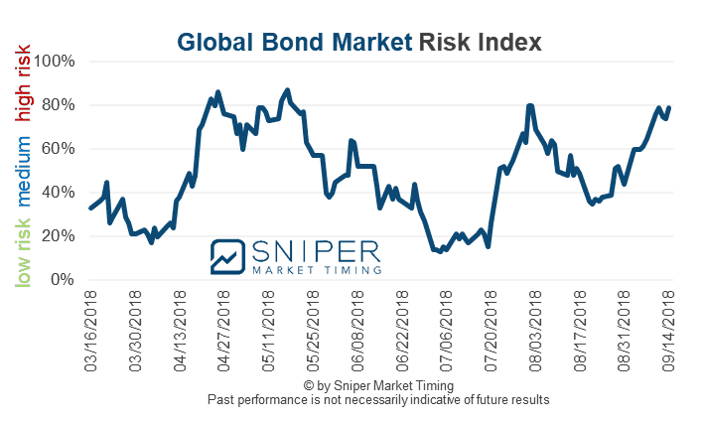 The Global Bond Market Risk Index (GBMRI) remains at a high-risk reading. The GBMRI increases to 79%. Last week the GBMRI reached a level of 65% (high risk).
The Regional Bond Market Risk Sub Index (RBMRSI) for the Asia-Pacific region is showing the best performance with a medium risk reading of 57%. Last week this index was at 32% (low risk).
On the contrary, the RBMRSI for Latin America is showing the least positive performance with a high-risk reading of 100%. Last week this index was at 100% (high risk).
 
Quick Info
Our risk indices have been engineered to indicate the downside potential global and regional sovereign debt investments on an aggregated basis in percentage points.
A low percentage reading indicates a rather positive and low-risk environment for government bonds.
Generally, an index level equal to or above 60% should indicate a relatively high-risk situation.
The comprehensive and broad Global Bond Market Risk Index (GBMRI) is tracking sovereign debt publicly issued by the 21 most important countries. The GBMRI consists of three regional sub-indices.
Sniper Market Timing is providing this website and its information for guidance and information purposes only. The information contained herein has been compiled from sources deemed reliable and it is accurate to the best of our knowledge and belief; however, Sniper Market Timing cannot assure as to its accuracy, completeness, and validity and cannot be held liable for any errors or omissions. All information contained herein should be independently verified and confirmed. Sniper Market Timing does not accept any liability for any loss or damage howsoever caused in reliance upon such information. Reader agrees to indemnify and hold harmless Sniper Market Timing from and against any damages, costs, and expenses, including any fees, potentially resulting from the application of any of the information provided by Sniper Market Timing. The Sniper timing system has not been applied over a significant period in real trading. Recommendations made in the future may or may not equal or better the performance of the Sniper timing system as simulated by historical backtesting. The analysis, ratings and/or recommendations made by made Sniper Market Timing, snipermarkettiming.com and/or any of its suppliers do not provide, imply, or otherwise constitute an assurance of performance. Past actual or simulated performance is no guarantee of future results. Therefore, it should not be assumed that future results will be positive or will equal past performance, real, indicated or implied. No assurance is offered by Sniper Market Timing regarding the accuracy, market predictive powers, suitability or effectiveness (either expressed or implied) of any of the information provided. This website has been prepared solely for informational purposes and is not an offer to purchase or sell or a solicitation of an offer to purchase or sell any security or instrument or to participate in any trading strategy. The trading instruments and the trading signals discussed on this website may be unsuitable for investors depending on their specific objectives and financial position. The price or value of the trading instruments to which this website relates, either directly or indirectly, may fall or rise against the interest of investors. Any market exposure always entails the possibility of substantial loss of equity. Reader agrees to assume all risk resulting from the application of any of the information provided by Sniper Market Timing. Additionally, to normal risks embedded with investing, international trading may involve the risk of capital loss due to fluctuation in currency values, from differences in accounting principles, or from economic and/or political instability in foreign countries. Any commercial realization of the information provided by this website without written permission from Sniper Market Timing is strictly forbidden. Trademarks and copyrights mentioned on this website are the ownership of their respective companies. The names of products and services presented are used only in an educational fashion and to the benefit of the trademark and copyright owner, with no intention of infringing on trademarks or copyrights. Sniper Market Timing and/or its principals may purchase or sell any of the securities cited on this website.