US stock market risk sinks to three-months low
US Stock Market Risk Index Update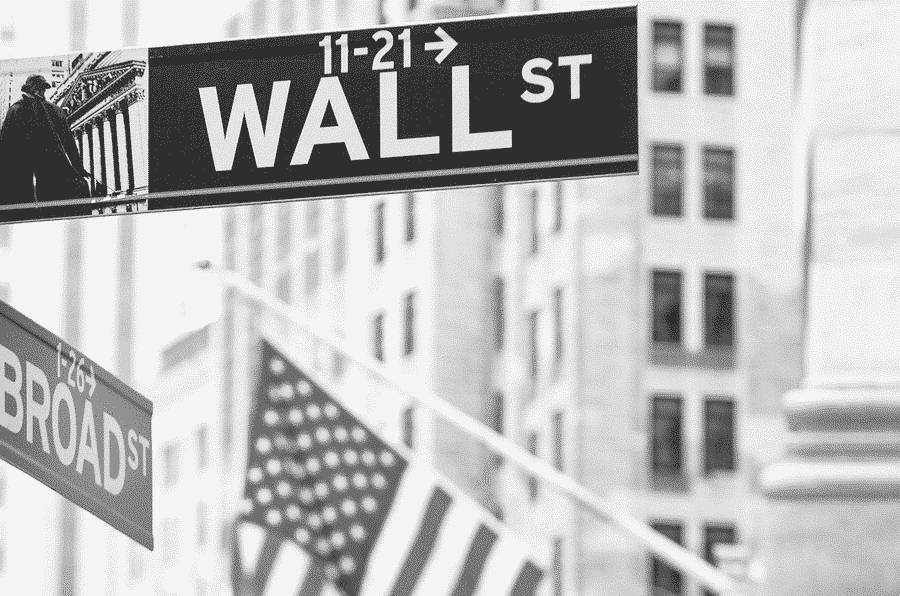 Despite a record one-day drop of the Facebook Inc. stock the US stock market risk sunk to a new three-months low at 26% (i.e. positive level).
The Facebook Inc. stock price dropped almost 19% after the company reported disappointing quarterly results (Q2/2018) and forecasts regarding growth of active users. The market value of the tech giant plunged by $119 billion. This is the biggest one-day loss in terms of market value in US stock market history.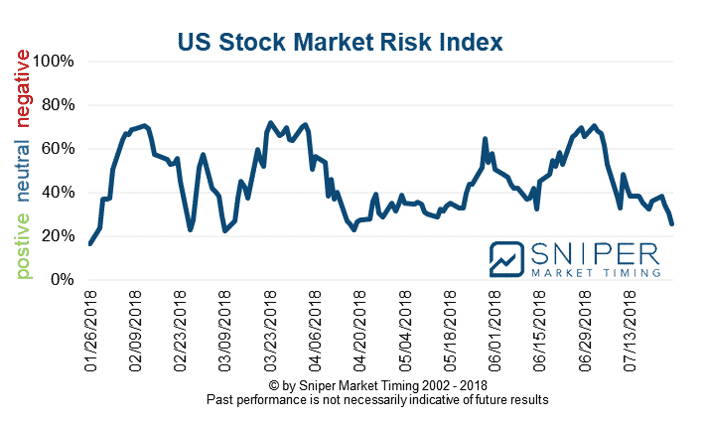 Current US Stock Market Risk
26% positive
US stock market risk sinks to three-months low
US stock market risk sunk to 26% (i.e. positive level).
Although Facebook Inc. stock plunged nearly 19%, US tech stock market risk index closed lower at a positive level of 25%.
The regional stock market risk index for the US, Canada and Western Europe decreased to 24%.
Global stock market risk closed at 33%.