Global bond markets remain bearish
Bond Market Risk Index Update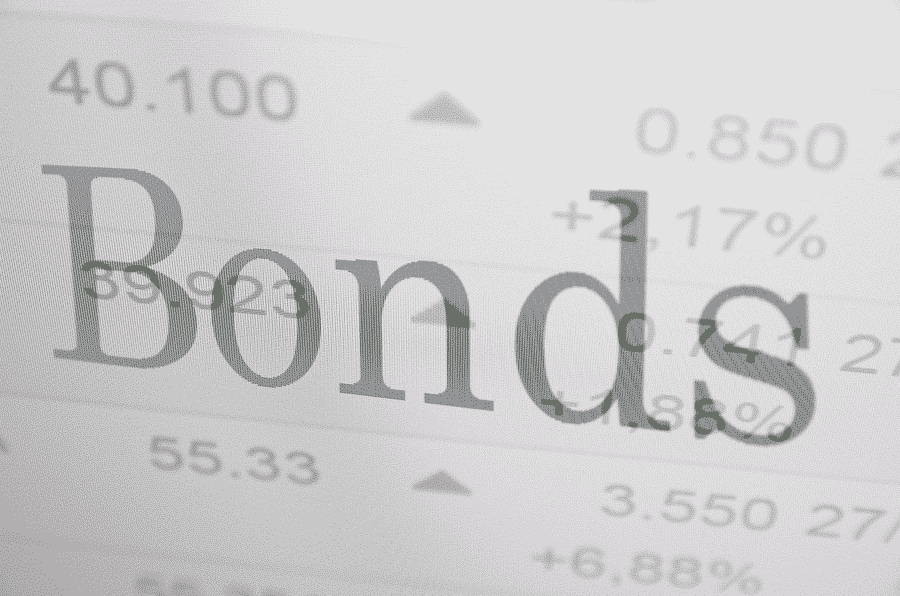 US Treasury bond yields continued to climb across all major maturities after the FED underlined the ongoing strength of the US economy.
The US GDP report confirmed economic expansion at an annual rate of 4.1%. This is the strongest annualized growth rate in almost four years.
The policy-making Federal Open Market Committee (FOMC) voted to hold interest rates steady, but traders are expecting hikes in September and December 2018.
Bond traders pushed the yields higher due to the positive and optimistic prospects for the US economy.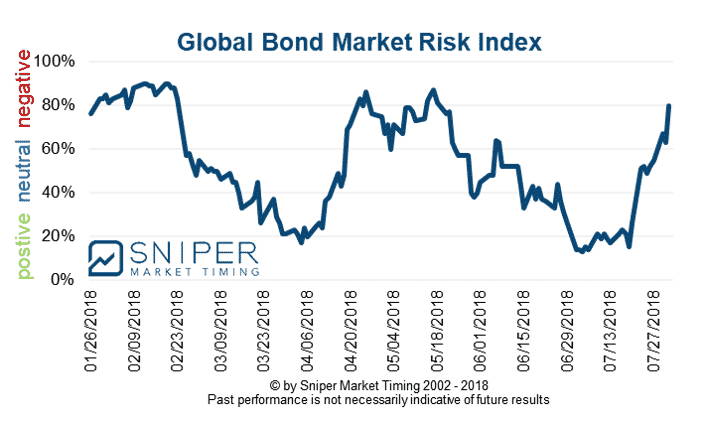 Current Bond Market Risk
80% negative
Global bond market risk jumps to 80%
Our flagship bond market risk index soared deeper into negative territory.
At US market close the Global Bond Market Risk Index (GBMRI) finished at 80%. Last week the GBMRI was at 55%.
Since July 17, 2018 the GBMRI increased by hefty 65% percentage points. This increase has been one of the steepest ever monitored - entering the top 99.6% quantile (back-tested 1961 - 2018).